The Obama's helped distribute food on Chicago's South Side: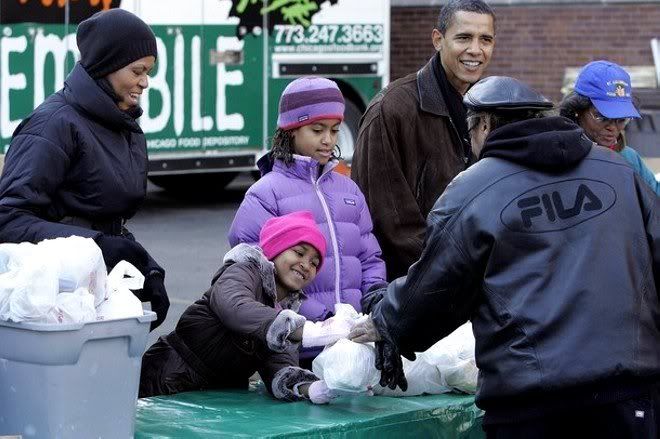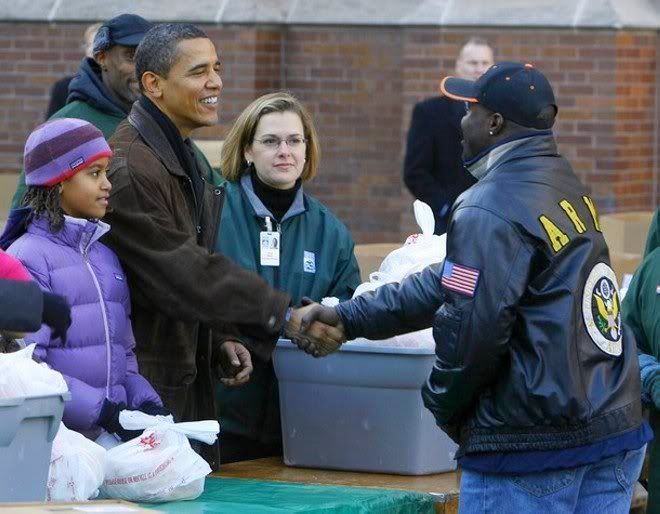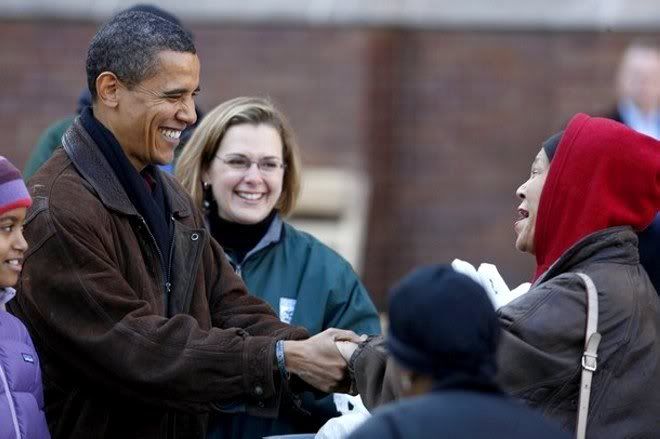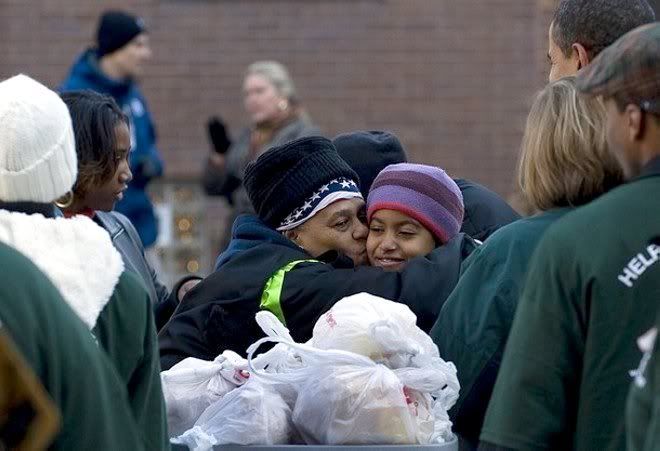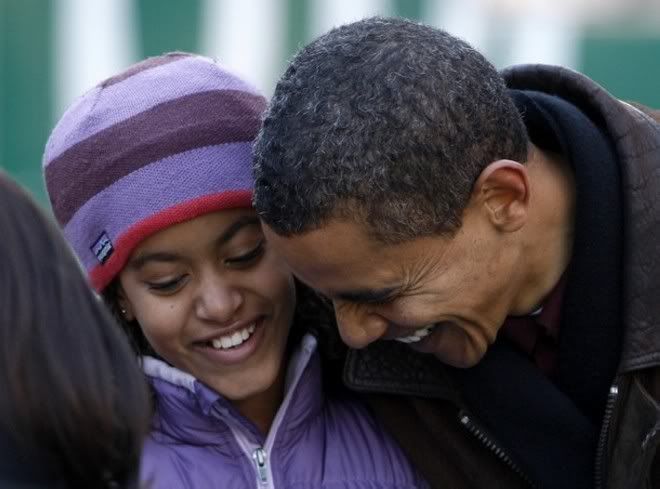 from the press pool report:
The First Family-to-be were positioned at the start of the food line; their job was to hand out white plastic bags filled with fresh chicken. Recipients then moved down the line to receive bags of potatoes, apples, loaves of bread and large boxes of staples including macaroni and cheese, tomato sauce, peanut butter, canned corn, oatmeal, Miracle Whip, mixed fruit and other items.

Obama called out: "We're ready, let's go, bring 'em on in," and the distribution began.

Clearly, those lining up for food hadn't been told they had an importangt guest helping out. this day. Many of them lit up; some shrieked with delight and hugged one or more of the Obamas. One elderly woman bowed; all seemed very appreciative. One and all were greeted with handshakes, hugs, and hearty "Happy Thanksgivings."

One sixty-something neighborhood resident named Daryel Namdan was asked how it felt to have Obama there. "It makes me feel very special," he said, before choking up.
Happy Thanksgiving.